Business Spotlight
What are Himalayan salt and Himalayan salt lamps? Salt is one of the substances that our body needs. Salt regulates and maintains our blood pressure. It is also vital for our nervous system. Sodium chloride is essential for brain growth and the development of our neurological functions. Our adrenal glands need salt to function and the adrenal glands secrete 50 of our body's hormones that we need! We also need salt for our metabolism and digestion.
Himalayan salt is mined from the Himalayan Mountains in Pakistan. It has no environmental pollutants that can harm our bodies. Salt from these mountains dates back 250 million years. Eighty percent of Himalayan salt is sodium chloride. The remaining 20% contains 84 trace minerals that our body needs. Himalayan salt is an unrefined salt and doesn't contain any of the chemicals found in traditional table salt.
For years, many European countries have used salt mines and hot salt springs to promote a sense of rejuvenation. People rest and rejuvenate in salt mines and caves, in spa-like ambiance in many cases, for periods of time to help aid their mood and overall sense of calm. Why are the salt mines so beneficial? Quite simply, the very dry, negative ion environment of a salt mine is the key. There are many places in America where you can also enjoy salt springs or salt caves. Colorado, New Mexico, and Virginia are places where you will find natural salt springs. Manmade salt caves are also located in 57 places in the United States.
It depends on who you talk to or what you read about as to the benefits of the Himalayan salt lamps. Most agree that it's a huge chunk of salt which draws moisture into it. Once the water vapor comes in contact with the salt lamp, the pollutants are believed to remain trapped in the salt. Since the lamp is heated, the salt dries out and is able to continue the cycle of attracting water vapor and pollutants, releasing the water vapor back into the air, but holding on to the health-hazardous pollutants. There aren't any scientific studies focusing specifically on Himalayan salt lamp benefits. However, there is good reason to believe that a real Himalayan salt lamp may provide some health benefits given the other salt research out there, as well as many encouraging user testimonies. These include antibacterial and anti-inflammatory properties, loosening of excessive mucus and speeded up drainage, and removal of pathogens (i.e., airborne pollen). The salt lamps are believed in general to purify the air, ease allergies and asthma, and reduce electromagnetic radiation by producing negative ions to remove the positive ions in our environment. They are also believed to provide a calming effect which can boost mood and promote sleep.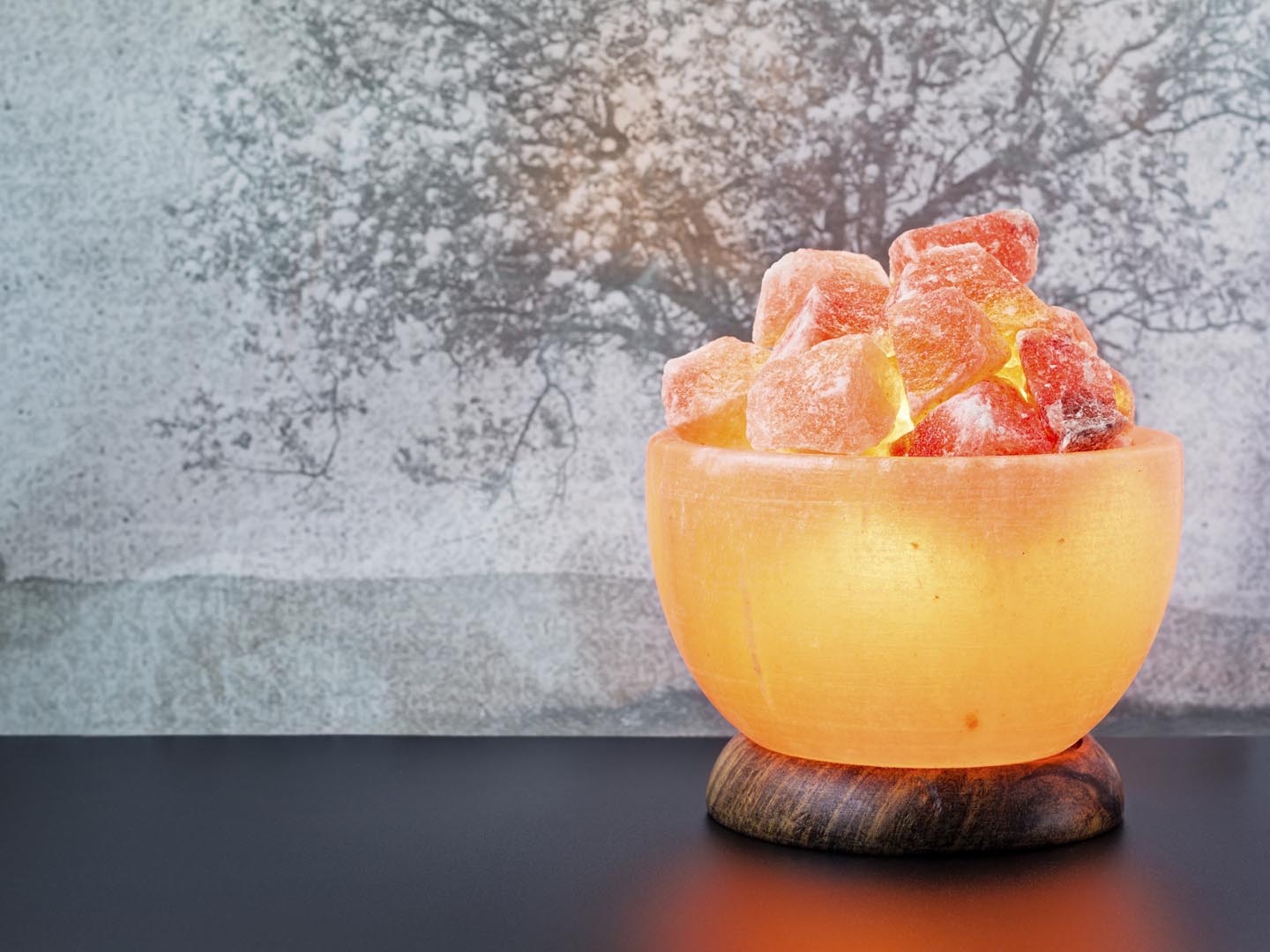 The Nature Cottage has recently opened a Himalayan Salt Therapy Room known as "The Zen Den." The room contains 20 Himalayan salt lamps in various colors and sizes. We have three treatment options varying from 30 minutes to 60 minutes. The 60 minute treatment also includes a heated or cooled Himalayan neck wrap and a Himalayan salt brick foot treatment. Complimentary beverages and aromatherapy are offered as well. You can enjoy the benefits of the Zen Den by calling 336-843-4297 for an appointment. Individuals and small groups are welcome.
We also sell Himalayan salt lamps that come from the Himalayan Mountains in Pakistan. They all come with dimmer cords which are UL tested for safety. Come in and see the variety of salt lamps that are available. The Nature Cottage is located at 21 S. Main Street in Lexington.