We have all heard the expression, "You get out what you put in." When we put in good things, we can only expect good outcomes, and our brains are no different. The common term, "brain food" has been circulating for years, but what does that really mean? "Brain food" is believed to be beneficial to the brain, especially in increasing intellectual power. By eating certain food groups we can actually improve our cognitive thinking ability.
Age Isn't Just a Number
It's no surprise that as we age, our cognitive ability and retention decreases. However, a 2015 study researched adults age 55 and over during a 5-year span. This study analyzed the participants at the start of the study by giving them a cognitive score from 0-30. After the completion of the study, the results showed that participants who consumed the most nutrient-rich diets were 24 percent less likely to have cognitive declines. "This is a very large scale study that demonstrates that a healthy lifestyle impacts not just physical well-being and longevity, but also cognitive well-being," says James Becker, a professor of psychiatry, neurology and psychology at the University of Pittsburgh as reported on Today.com.
Kids Are Our Future
Exams and year end testing is right around the corner. Feeding our brains can be one of the most important things that we do to keep our minds sharp and maximize our potential. The youth of today need brain happy foods to keep them going, too, and it's critical for their development. What kids eat can affect their focus and cognitive skills. Putting the right foods into their bodies is the best way to give our kids the tools they need to absorb all the learning opportunities they receive.
Try some of these great "brain happy" food recipes to increase your cognitive function!
Granola Crunchy Wedge
Ingredients:
1 c. rolled oats
1 c. wheat flakes
1 c. sunflower seeds or chopped nuts
1/2 c. honey
1 c. dried cranberries
Pinch of salt
Directions:
Preheat oven to 400°F. Spread oats, wheat flakes and seeds (or nuts) on a baking sheet. Bake until fragrant and starting to brown, about 10 minutes.
Coat a 9-inch pie pan with cooking spray. Cook 1/2 cup honey in a large saucepan over medium-high heat, without stirring, until large foamy bubbles form and it starts to darken at the edges, 2 to 4 minutes. (The bubbles will start out small and increase to about 3/4 inch or larger when the honey's done.)
Immediately pour the toasted oat mixture into the honey, add cranberries and salt and stir until completely coated. Quickly press the granola into the prepared pie pan using a heat-resistant spatula coated with cooking spray. Let cool for 30 minutes. Cut into wedges and transfer to a wire rack to cool completely.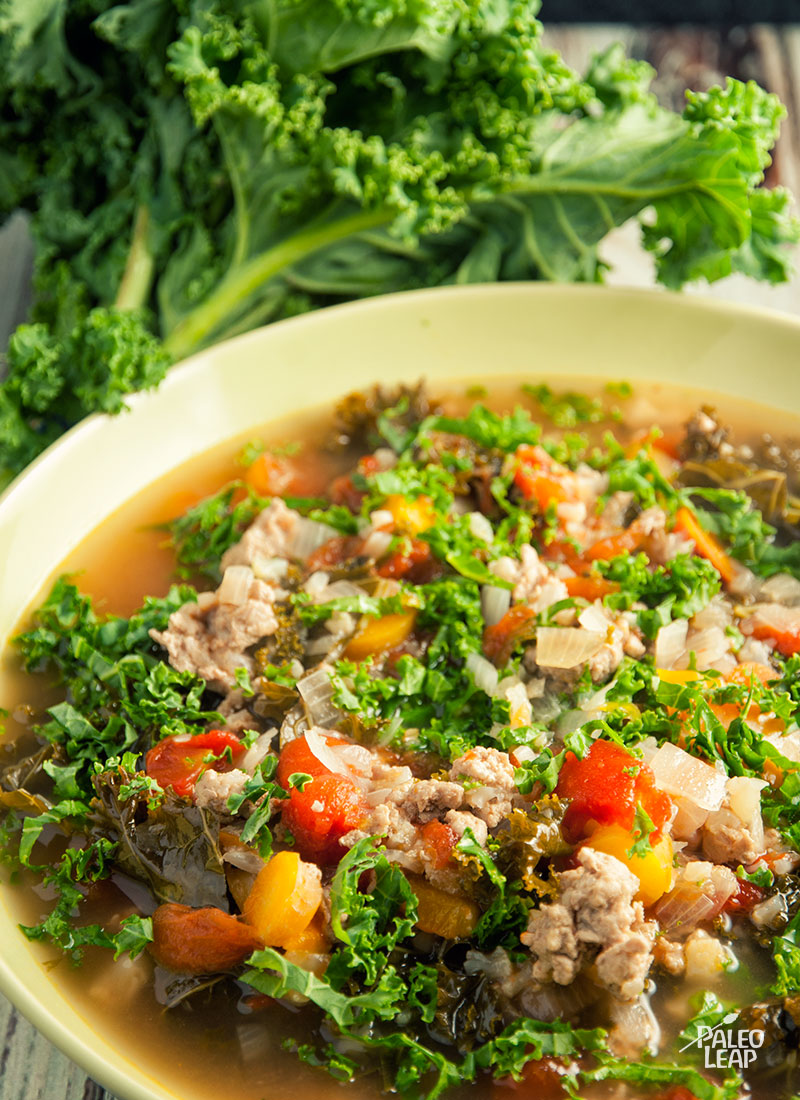 Kick the Day with Turkey, Kale and Carrot Soup
Ingredients:
1 lb. ground turkey
4 shallots, chopped
3 carrots, sliced
1 bell pepper, cut into pieces
15 oz. can diced tomatoes
5 c. chicken stock
1 ½ c. cauliflower, minced
4 c. kale, ribs removed, leaves coarsely chopped
2 Tbsp. coconut oil
Sea salt and freshly ground black pepper
Directions:
Melt the coconut oil in a saucepan placed over a medium-high heat. Add the shallots, carrots, cauliflower, and bell pepper. Cook until the vegetables are slightly soft (8 to 10 minutes), stirring frequently.
Add the turkey to the vegetables and cook until the meat is cooked through (6 to 8 minutes). Add the chicken stock, diced tomatoes. Season with salt and pepper to taste. Bring the soup to a boil. Stir in the kale, reduce the heat to low, and let it simmer, covered, for 15 minutes.
Black Bean & Salmon Tostada
Ingredients:
8 6-inch corn tortillas
Canola oil cooking spray
1 6- to 7-oz. can boneless, skinless wild Alaskan salmon, drained (or fresh salmon cooked and shredded)
1 avocado, diced
2 Tbsp. minced pickled jalapeños, plus 2 Tbsp. pickling juice from the jar, divided
2 c. coleslaw mix or shredded cabbage
2 Tbsp. chopped cilantro
1 15-oz. can black beans, rinsed
3 Tbsp. reduced-fat sour cream
2 Tbsp. prepared salsa
2 scallions, chopped
Lime wedges (optional)
Directions:
Position racks in upper and lower thirds of the oven and preheat to 375°F. Coat tortillas on both sides with cooking spray. Place on 2 baking sheets. Bake, turning once, until light brown, 12 to 14 minutes.
Combine salmon, avocado and jalapeños in a bowl. Combine cabbage, cilantro and the pickling juice in another bowl. Process black beans, sour cream, salsa and scallions in a food processor until smooth. Transfer to a microwave-safe bowl. Cover and microwave on high until hot, about 2 minutes.
To assemble tostadas, spread each tortilla with some bean mixture and some salmon mixture and top with the cabbage salad. Serve with lime wedges, if desired.
BrainFood Cheat Sheet:
Healthy Fats. Avocados, Olive Oil, Peanut Oil, Avocado Oil even Peanut Butter (in moderation)
Berries. Should be involved in your daily diet. Strawberries, Blueberries, Raspberries, Blackberries and Acai Berries can be eaten fresh or added into another brain healthy meal like oatmeal or smoothies.
Fatty Fish should become a staple. Salmon, Sardines or Tuna are a few good examples. If you don't like the taste of fish you can always incorporate an Omega-3 supplement, but when able to eat fish, fresh is always best!
Red Wine! That's right, Red Wine has been linked to a ton of positive research about not only heart health but cognitive function as well. Just like the healthy fats, moderation is key! One glass in the evening is all you need.
Chocolate lovers dream. Chocolate made the list, but not your semi-sweet artificial kind. True Dark Milk Chocolate is what you should find. There are various kinds available but one ounce or less is all you need each day.
Walnuts. These little gems contain a high amount of alpha linoleic acid, which can promote blood flow and bring more oxygen to your brain.
Leafy greens. Turnip Greens, Kale, and other dark leafy salad greens. The richer and darker the