Inspired by Blog Honestlyyum
What could be better than fall and hot dogs? We've managed to find a way to blend the two and make the best tailgate hot dog recipes you can find. With these top dogs you'll have the most popular charcoal grill in town. Make sure you have extra for the parking lot wanderers who will sniff their way to you!
Ingredients:
4 bratwursts (chicken apple brats are great with this recipe)
3/4 c. of beer
1 onion, thinly sliced
1 head of cabbage, shredded
2 green apples, cut into matchsticks
8 green onions, thinly sliced
1 c. flat leaf parsley, roughly chopped
1/4 c. of apple cider vinegar
Juice of 1/2 lemon
1/4 c. extra virgin olive oil
2 Tbsp. whole grain mustard
Sea or Kosher salt and freshly ground black pepper
Directions: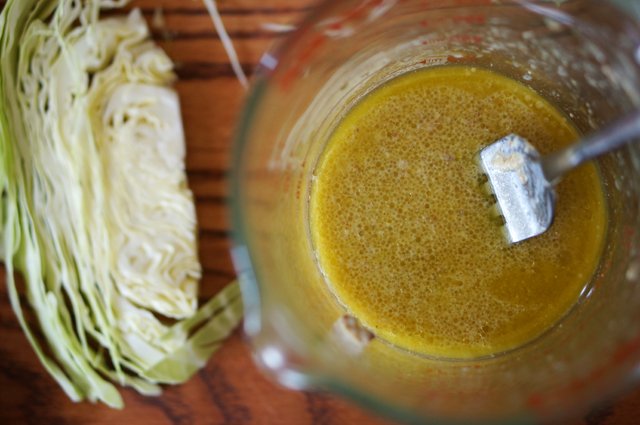 Slaw: Use your hand and sprinkle some salt over the head of cabbage and gently massage. This will loosen up the leaves so they are not so firm. To make the vinaigrette, whisk apple cider vinegar and lemon juice and slowly pour in the extra-virgin olive oil until it blends together to a light yellow. Whisk in mustard and salt and pepper to taste. Mix parsley, apples and green onions and thinly sliced cabbage. Pour the vinaigrette over the slaw and set aside.
Brats: Heat a cast iron skillet over an open flame. A charcoal grill will work just fine or you can make these inside over the stove. Heat bratwurst in the pan with a little bit of oil over a medium high heat until brown. Once brown, remove from heat and seat aside. Add onions to pan and caramelize until soft and golden brown. Add the beer to the pan to pull off the little yummy remnants of the onion and deglaze. Add the brats back to the pan and cover for 5-7 minutes.
Put onion and brat on a pretzel bun, top with slaw and feast away!
Inspired by blog HonestlyYum